FOR IMMEDIATE RELEASE
Lawrenceville, Georgia – September 13, 2018 – US Plastics Recovery ("USPR"), a leading processor of industrial polymer scrap, announced today that it has amended and restated its credit facility with its lender to increase capacity under its credit facility to $1.5MM.
"We are pleased to announce the addition of this higher capacity through our lender Summit Financial Resources," said President Daniel Nolan. "Securing this Facility confirms our strong credit worthiness, innovative business model, and long-term outlook, while providing USPR with increased financial flexibility to support our growth strategy, focusing on new scrap streams, innovative processes, and very soon, new and better solutions for our valued clients."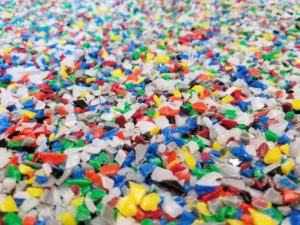 About USPR
Established in 2006, USPR is a leading re-processor of post-industrial polymer scrap and provider of destruction services for the medical device industry. With its new and larger facility in Lawrenceville, Georgia, USPR processes approximately 25 million pounds of scrap polymer back into quality molding materials suitable for automotive and other industries around the world. Visit USPR  at usprecovery.com to learn more.